Exeter Leukaemia Fund exists not only to support the patient, but their families also. Coming to terms with a loved ones diagnosis and being there to care for them is tough. We offer the following services to support family members of patients being treated at the RD&E Haematology Centre: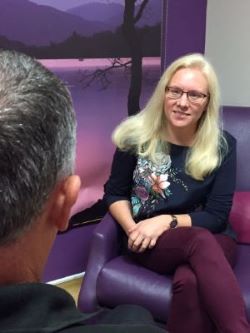 Counselling
ELF funds a bank of counsellors to support patients and their family members. The service assists those coming to terms with the diagnosis of a loved one, the physical strain of supporting their treatment journey and, in some sad instances, bereavement counselling.
The sessions take place away from the busy hospital environment. Each approved referral will be granted at least 6 one-hour-long sessions.
If you would like to make use of the ELF Counselling Service, please speak with a member of the NHS ward staff at the Haematology Centre. Alternatively, as this can be more difficult to do for family members, you can also contact ELF directly via email at enquire@elfcharity.org.uk, call us on 01392 493344 (option 2) or ask your GP to contact us on your behalf.
Transport
ELF has a fleet of three cars kindly sponsored by JMC Group, with friendly and reliable drivers, dedicated to assisting haematology patients and their family members. Our ELF hospital patient transfer service makes it much easier to get to appointments at the RD&E; taking away the stress and pressure on family members to fulfil this role.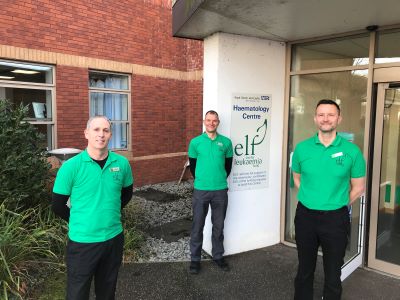 Treatment can leave patients feeling very fragile. For many, this service is the only way to get to and from the hospital. It literally is a lifeline and a re-assurance for families that their loved ones will be able to attend their appointments via a safe, prompt and comfortable service.
The ELF hospital patient transfer service is much more than just a car journey. Our highly skilled team of drivers build a personal bond with patients and families. When patient anxiety levels are high, our drivers offer a friendly face and a listening ear to talk to.
The ELF transport service is open to anybody treated at the RD&E Hospital's Haematology Centre. If you would like to enquire about booking transport, please contact 01392 493344 (option 1) or email enquire@elfcharity.org.uk.
Financial Support Grants
If you are a close family member of a haematology patient at the RD&E who has been affected financially by the diagnosis of a loved one, ELF may be able to support your household. We understand that not only patients but also their family members sometimes face time off work to care for their relatives.
ELF Patient Support Grants are worth £250 or £500 and are available to any patient under the care of a haematologist at the Royal Devon & Exeter Hospital. Terms and Conditions apply. To view full terms please click here.
These grants must be applied for by the patient only via the CNS team at the Hospital. If you are a family member whose income has been affected as a result of caring for a patient, it is worth mentioning this on the application.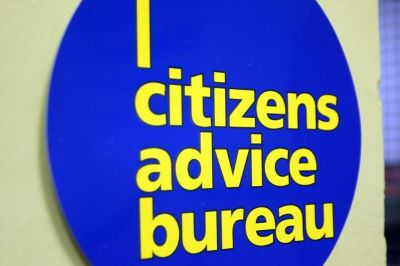 Financial Advice
ELF offers one-to-one confidential advice and fast-track support for patients and their families in partnership with the CAB. This includes information and advice on the services you may be entitled to and issues such as work, money, housing, tax and healthcare. Contact us on 01392 493344 (option 2) or email enquire@elfcharity.org.uk if you would like us to refer your family to this service.
Accommodation
ELF can provide a hotel room near to the hospital for immediate family members visiting haematology patients at the RD&E Hospital, who need to be close by for their loved ones. Accommodation is granted on a case-by-case basis and based on personal circumstances. If you need accommodation to be near a loved one on Yarty Ward, please speak to a member of the Haematology Team at the hospital who will complete a referral form for you.
To view services available to a haematology patient in your family being treated at the RD&E Hospital click here.