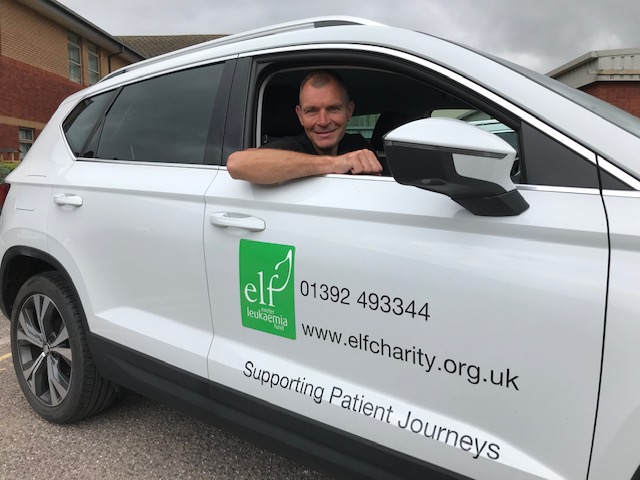 ELF has a fleet of three cars, with friendly and reliable drivers, dedicated to assisting haematology patients. Our ELF hospital patient transfer service makes it much easier to get to appointments at the RD&E; it takes away the stress of the journey and also the worry of where to park.
Treatments can leave patients feeling very fragile. For many, this service is the only way to get to and from the hospital. It literally is a lifeline.
The ELF hospital patient transfer service is much more than just a car journey. Our highly skilled team of drivers build a personal bond with patients and families. When patient anxiety levels are high, our drivers offer a friendly face to talk to and a listening ear. For some isolated patients, this social interaction is the extent of their social lives. Many look forward to appointment day as they get to see and talk to somebody about general everyday life.
Without the generosity of local businesses and individuals, we could not offer this amazing service. Every week, 600 patients are treated in Yarty Ward at the Royal Devon & Exeter Hospital with blood related conditions. The ELF transport service is open to anybody treated in Yarty Ward. These journeys span across Devon and surrounding areas, and include patient transfers to hospitals in Plymouth, Bristol and occasionally London.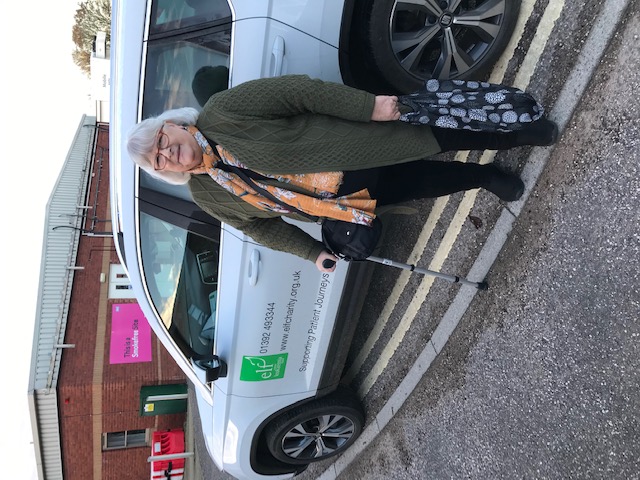 "ELF's drivers are fantastic. They are so much more than just drivers. The guys really care about what they do. There are lots of little things, like opening the car door or handling the seatbelt when I've been unable to do it myself, that have made all the difference. They always remember you. I've got to know them and them me. We chat about anything and everything on the drive – practical, financial, emotional. It's closer to counselling than a taxi service!" Adele
 
"The words 'thank you' do not even come close to expressing how I feel about ELF's drivers. Everyone who has been lucky enough to use this service will know exactly what I mean. I have to make weekly, sometimes daily trips to the Yarty Day Unit but it is very difficult to get there – my husband has had to give up driving and we are not on a bus route. This is where ELF stepped in. Their wonderful service has wrapped its supportive arms around me. It's been like a reassuring comfort blanket. When you feel unwell and vulnerable, it's really good to have the continuity of care the service gives. ELF's drivers, are all so professional, caring and supportive. They take a genuine interest in every single client. May this great service continue."  Linda
 
"On those journeys to the RD&E we talked about food, holidays, bike rides, weather and bluebell woods. It broke the tension. We felt special." Ron and Di
 
"ELF has been an absolute lifeline for us. From ELF's office staff right through to the lovely, attentive drivers, everyone is so caring. When Alan was going through chemotherapy, we could not possibly have used public transport because he was so ill. Without ELF we don't know how we would have coped. ELF is a fantastic asset to the RD&E." Mrs Fennell