Head Shave, Cut, Dye or Wax Your Hair for Blood Cancer Awareness
Could you brave the shave to support local blood cancer patients and their families? We have launched this campaign in conjunction with September being blood cancer awareness month and we're looking for brave participants to take part!
This year our head shave month will be fundraising for our Emergency Appeal to raise £20,000 to fund an ELF Patient Support Coordinator; a frontline support worker based at the Royal Devon and Exeter Hospital's Haematology Centre.
The ELF Patient Support Coordinator will be on hand to pick up the pieces after the shock of a blood cancer diagnosis. They will provide a friendly face to talk to, a shoulder to cry on, and a helping hand when needed, throughout a draining treatment schedule. Additionally, the Coordinator will be there to support patient's family members, who will face their own challenges and emotions whilst caring for their loved one.
Here's examples of the challenges you could undertake to get involved: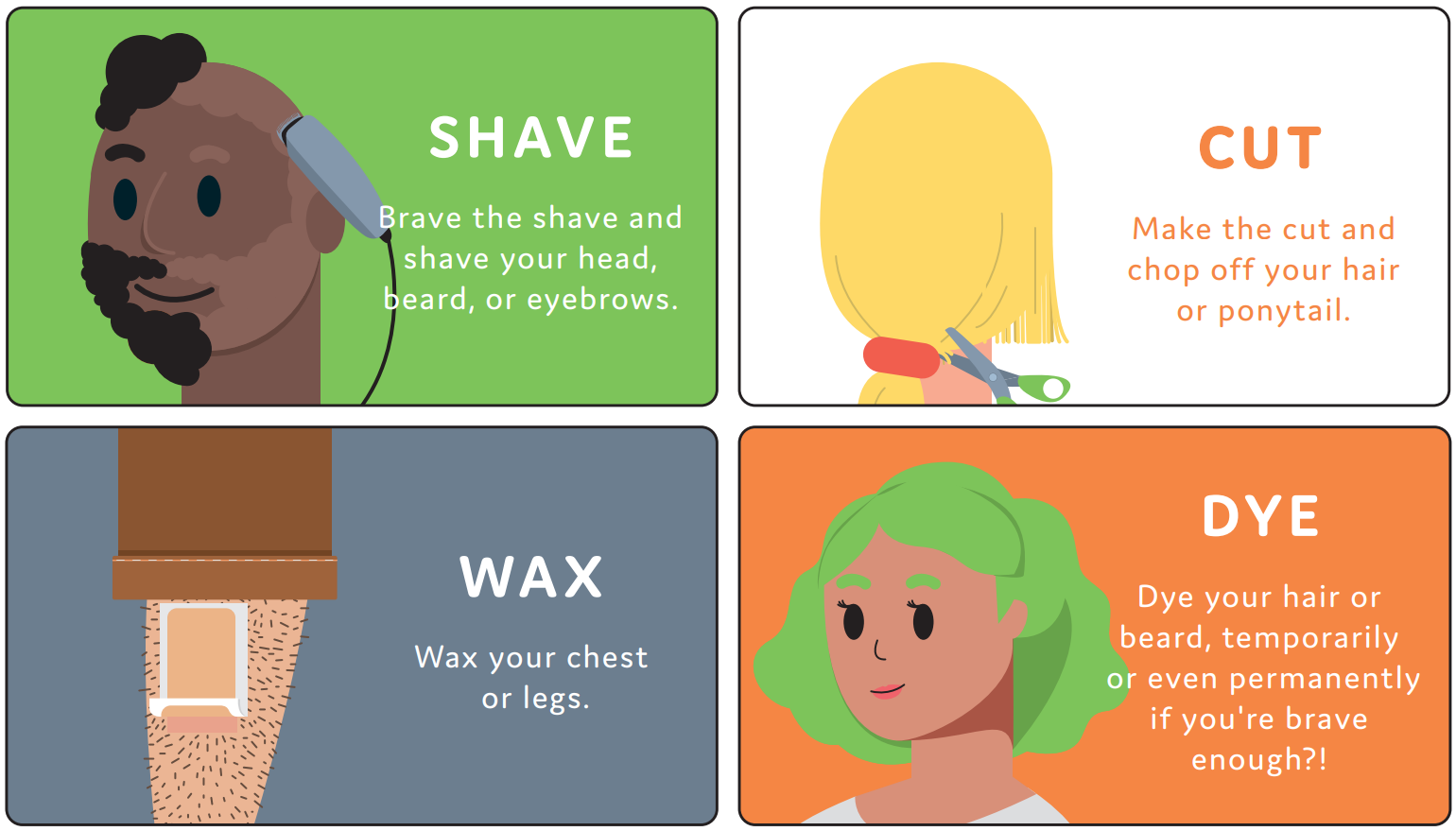 fOR more information, please contact garym@elfcharity.org.uk or call 01392 493344 (option 3).