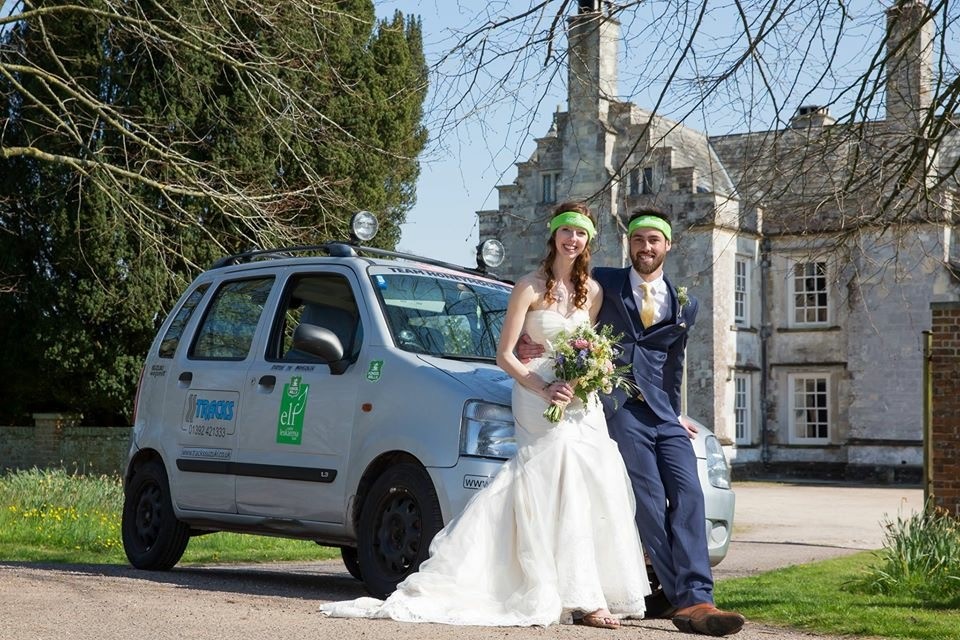 Birthdays, weddings and anniversaries are the milestones that mark and measure our lives and they are a great way to get friends and family involved in supporting ELF.
If you are celebrating a birthday, wedding or anniversary this year, instead of toasters, socks and smellies, why not ask your loved ones to pop some pennies into a donation envelope and send it in to ELF? With celebrated giving, you can stem the tide of stuff at the source – a kind of pre-emptive decluttering!
Ask friends and family to make a donation with ELF collection envelopes. We can claim back the tax already paid on the donations – making every £1 worth £1.25. We can also provide collection tins and buckets if you'd prefer.
If you're getting married – congratulations! Why not use ELF pin badges, wristbands or pens as an alternative wedding favour or add a donation envelope to your wedding invitations instead of a wedding list.
If you have family and friends around the world, a Just Giving site for your celebration allows everyone to donate and celebrate together. You can even add photos of your party for everyone to see. They are easy to set up and we can talk you through it if you need some help.
Geoffrey and Marjorie Cleverdon raised £1,030 for ELF celebrating their Diamond Wedding Anniversary .
"As a regular attendee of the clinic, following treatment for leukaemia some years ago, we are so very grateful to all associated with Yarty, not only for the treatment received, but also for the kindness and understanding shown at all times."
Chris and Sue Quick celebrated their Ruby Wedding Anniversary and raised money for four charities in memory of their son-in-law, Martin Branton, including £358 for ELF.
Of course, as momentous as 40 and 50 year anniversaries are, you don't have to wait that long to help ELF with celebrated giving.
To order donation envelopes, request collection tins or find out more about celebrated giving, contact us on 01392 493344 (option 3).