Skydive
Completing a skydive really is a once-in-a-lifetime experience. This summer, tick the ultimate challenge off your bucket list and jump for ELF, in support of blood cancer patients in Devon.
The ELF group skydive is on Sunday 14th August at midday. We've partnered with Skydive Buzz for this event at Dunkeswell Airfield near Honiton, where you can enjoy a 15,000ft tandem skydive with 60 seconds freefall. Plus, as an ELF jumper, you can take advantage of their 'Jump for Free' scheme.
The cost:
Pay a £50 deposit to register
Raise a minimum of £395 in sponsorship
ELF will pay your £200 jump fee, meaning we receive £145 from your jump plus any amount you raise over the £395 minimum sponsorship
Alternatively, you can select to 'Self Fund', meaning you pay the full £250 fee and ELF receives 100% of your Fundraising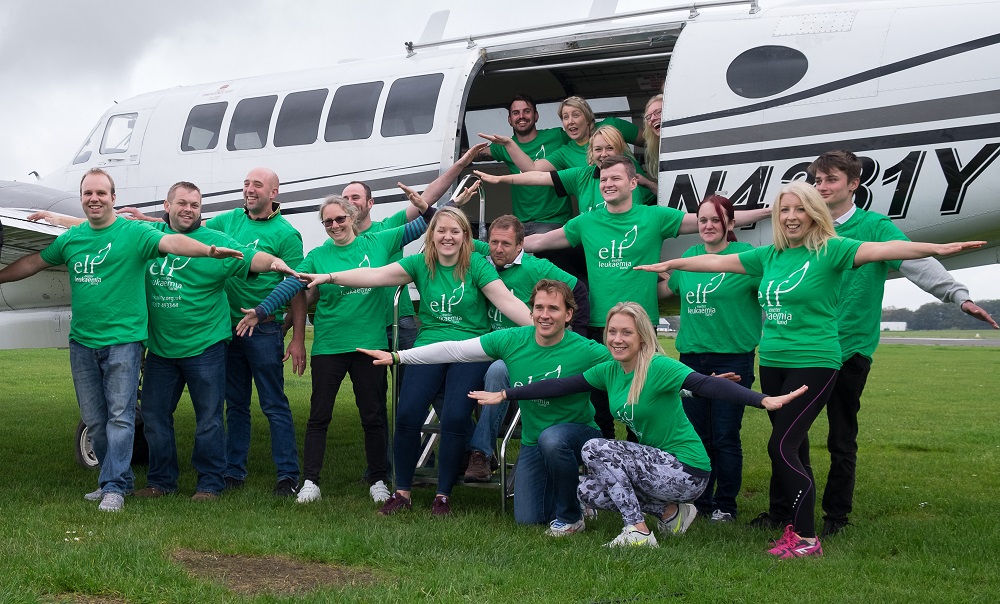 Our last group skydive was back in 2017, to celebrate the 30th anniversary of ELF being registered as a charity. Please join us in 2022 to celebrate our 35th birthday in style! Bring your family and friends along to witness your jump and enjoy a great day out with Team ELF.
To book your place, please visit: Charity Profile | Skydive Buzz (skydiveukltd.com)
Click on the Events Planned tab and then select our midday jump time to join the ELF group
For additional information, please contact andy@elfcharity.org.uk or call the Fundraising Team on 01392 493344 (option 3)