Important end of year update from our CEO
I never imagined that as Chief Executive of Exeter Leukaemia Fund (Elf) I will be writing a message like this, asking for help with a major crisis that will have impact on people with blood cancer living in Devon. The Covid-19 pandemic has affected everyone not least of all those with a life changing condition of blood cancer. At the beginning of 2020, none of us could have predicted the scale and the long-lasting effect that Covid-19 would have on our lives.
Back in March the UK government told around 2 million people in the UK that they are "clinically extremely vulnerable" to the coronavirus and should therefore be particularly careful to avoid it. This group included 200,000 people living with blood cancer in the UK and have been identified as being among the most at risk of developing serious complications from the coronavirus.  At this time, this meant that people with blood cancer were advised to shield and not leave their homes. This had a massive impact on their mental wellbeing. In the recent Blood cancer UK survey of 1077 people with blood cancer, over half of them said they struggled with their mental health.
Although formal shielding hasn't been reintroduced in England during this second lockdown, people with blood cancer are still having to live with tougher restrictions on their daily lives, and we don't know when these restrictions will ease.
So, we need your support, more than we have ever done before.
Elf is trying to support patients with blood cancer, who attend the RDE Hospital:
- transport to and from hospital appointments
- Elf@Home befriending in the community
- and soon to be reinstated, counselling for patients on the hospital ward.
These services have never been so needed and have been flexible to adapt to additional requests for those in need, like food shopping, picking up a prescription, and a welcomed welfare check via the phone or video call. An initial five-minute phone call to the service users at home, ends up being a regular hour "lifeline" phone call, soothing anxiety and talking through frustrations. These little tasks mean so much to those individuals and as we head towards Christmas become more poignant to us all in this time of uncertainty and fear.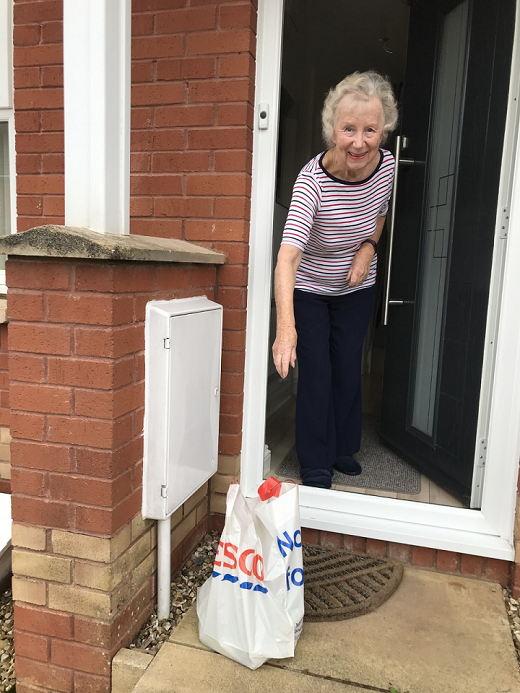 This has been an extremely challenging time for Elf, not only with the restrictions, practicalities and new technologies but also has put a huge strain on the charity's finances. In March, Elf lost over 80% of its charity income usually coming through the generosity of supporters fundraising for Elf and Elf charity retail, but since the initial lockdown Elf is struggling now to obtain the funds to secure those services for the future.
Will you send a gift to help us be there in the future, to make a significant difference to people's everyday lives throughout their cancer journey?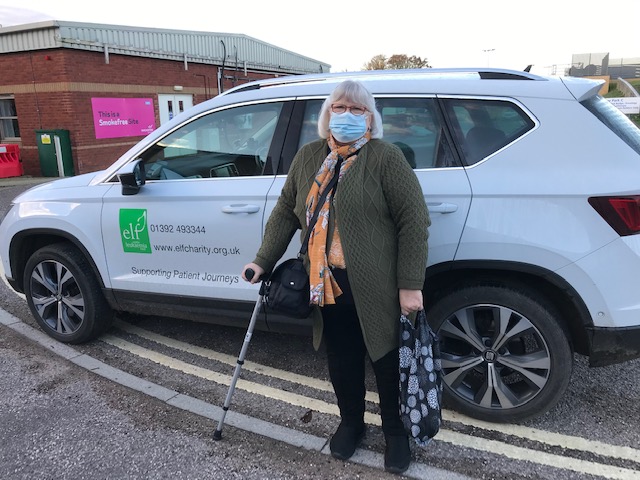 We are determined to keep going in supporting patients with such a life changing condition as blood cancer. Elf has been incredibly grateful for the strength and support we have felt in the past from our supporters like you, especially at such a difficult time for all of us. As a nation, as a local community, a crisis like this brings us together, which is exactly what we need to be able to support patients with blood cancer, who attend the RDE Hospital, now and in the future.

Wishing you all the best with peace to you this Christmas

Mags Naylor ELF Chief Executive