The ELF Cream Tea
Since we launched our annual ELF Cream Tea campaign in 2017, our supporters have held events across the South West; in homes and gardens with family and friends, in staff rooms and offices with colleagues and in cafes, parks and village halls with events open to the wider community. We find that people tend to enjoy a cream tea wherever they find one!
The ELF Cream Tea runs from June to August and is a fantastic way to bring people together whilst supporting a great cause. Simply set a date, pick your venue, and invite your guests. Whether you serve traditional cream teas (jam or cream first?!?), slices of cake or opt for a full bake sale, enjoy spending time with your loved ones and raise vital money to support blood cancer patients and their families.
To date, the ELF Cream Tea has raised an amazing £34,000. After two years of social distancing and being kept apart from those most important to us, we look forward to a summer of coming together once more. Please join us in making this year's campaign the best yet!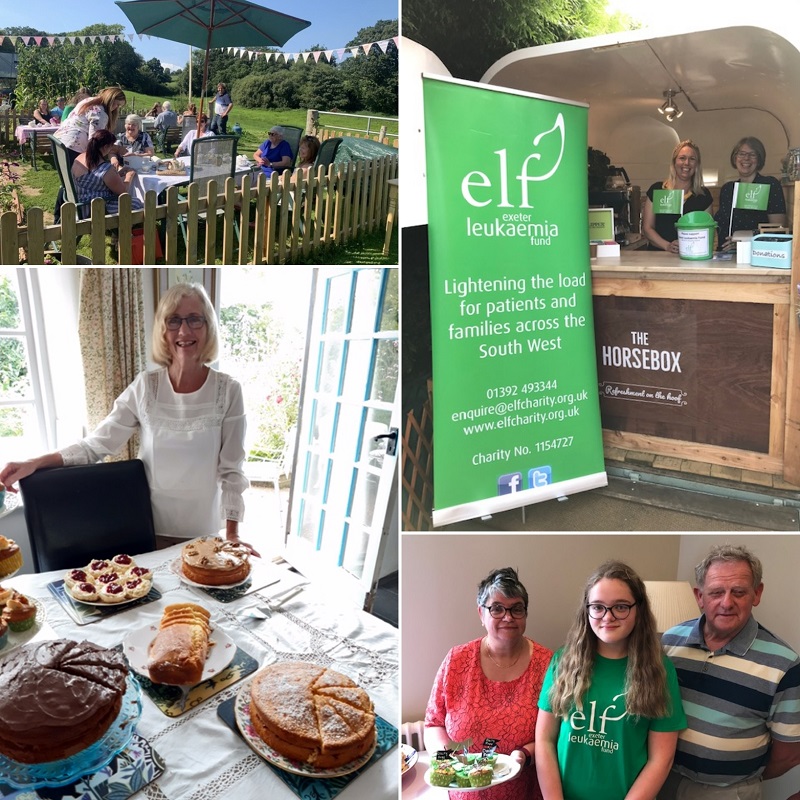 All participants to the ELF Cream Tea receive a free event pack which includes delicious recipe suggestions, posters to aid with promotion, balloons and decorations.
To register your interest, please call the Fundraising Team on 01392 493344 (option 3) or email andy@elfcharity.org.uk